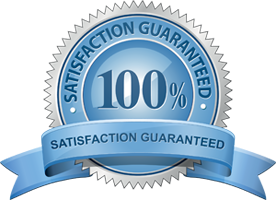 Here are a just a few testimonials from happy customers:
Item arrived quickly and was more than I hoped. Thank you so much and I will be back to do business again. - Frogmoon33
Loved the print! High quality and well worth it! The personalized packaging was just the cherry on top! – A. Hoover
Beautiful...Beautiful paper! I can't wait to use and will also be ordering another set soon! Thank you for careful packing and the envelope was precious! - Melissa
Love this gorgeous Crow!!! Love this artist!!! I have many of her beautiful art works and love them all!!! – M. Peterson
Absolutely beautiful work! Great communication back and forth. She has captured what my heart envisioned. Highly recommend Cheryl! Thank you again, and I'll be back for more. - D. Snead
What a treat to be able to journal on these lovely pages...so lovely I don't want to write on them! Thank you for a wonderful transaction! – Jenny
Just received my stationery and it is VERY cute! Can't wait to send out some super cute letters. Item was just as depicted and shipped super fast. I look forward to doing business again with you. – G. Koi
I absolutely lover her art, I want to buy each piece. And the customer service has been so wonderful. I can't wait to buy more goodies. – Wendy S.
Beautiful artwork, high quality paper, quick delivery! I can't wait to start writing letters! – K. Woolf
Wonderful quality print! Super fast delivery and I love the stamp art on the packaging! The pictures don't do this any justice. Thanks so much! – P. Douglas
Wow, what amazing paper! The art work is just gorgeous and the quality of paper is wonderful. Everything I buy from Cheryl arrives so quickly and is wrapped with such care. I can't wait to buy more treasures from here. – S. McCarthy
Thank you so much for the amazingly fast shipping!! I am so in love with my new book plates!! Now hopefully all of my amazing books will find their way back home!!! - H. Maiden
Wonderfully Friendly and Talented Seller to deal with! Great Service too! Thank you so very much! I will definitely be back again!! – C. Brendly
WOW!! I am speechless!! Beautiful work......Even better than I expected. You have a lifelong customer here! Blessings to you! – T. Frand
Super fast shipping! Exactly as described! The colors are so bright and the images are so clear! I am very impressed with this beautiful print! Will be ordering from again! – J. Rowland
I just received my bookplate order. I absolutely love both designs. Even the envelope is wonderful! Thank you! – Patti G.
Wow just Wow. I ordered this for my daughter. I'm going to have to get one for myself too. Your artwork is Stunning! – B. Hunt
These were at my door so fast. And they are absolutely lovely. I will be ordering more in the future for sure. Your work is gorgeous and you are a dream to work with. Thank you so much. – L. Saymbutt
This is a set of very unique stationary. I love it, it is absolutely beautiful, and the message behind it is so touching. This seller is very gifted and I intend to be a repeat customer and recommend this store to others as well. – J. Campbell